Staple Island Lighthouse

Farne Islands, Northumberland

Location Guide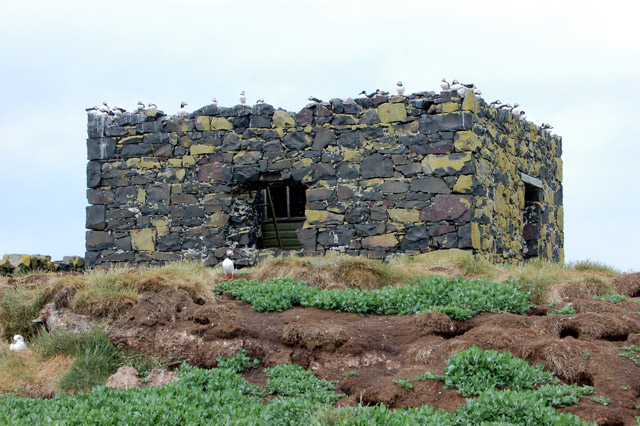 Remains of a tower on Staple Island

Photo from Geograph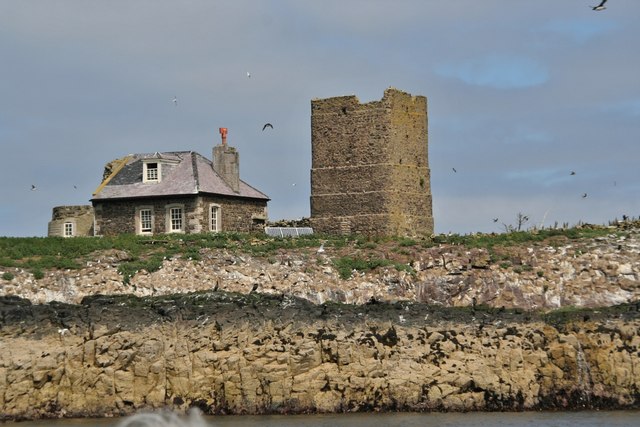 Wardens cottage and remains tower that is the remains of the lighthouse on Brownsman Island

Photo by Paul Buckingham

In addition to the Inner Farne Lighthouse,

there was originally one on Staple Island, this was damaged by storms and when damaged the second time it was moved to the nearby Brownsman Island. Later a new lighthouse was built on Brownsman in around 1800.
A new oil powered lighthouse was also built on Brownsman's Island in around 1811. In 1826 this was moved to Longstone Island.
Today we can see the remains of the original tower on Brownsman Island, and on Staple Island there is the remains of a small tower, but its not clear what this is. It could well be the earliest lighthouse tower to still exist on the east coast of England, although not a lot to look at now and not being preserved.
A fuller history of the lighthouses of the Farne Islands can be found on Inner Farne Lighthouse

location guide, another location guide covers the nearby Longstone Lighthouse,

which is open to visitors. These islands can be clearly seen from Longstone.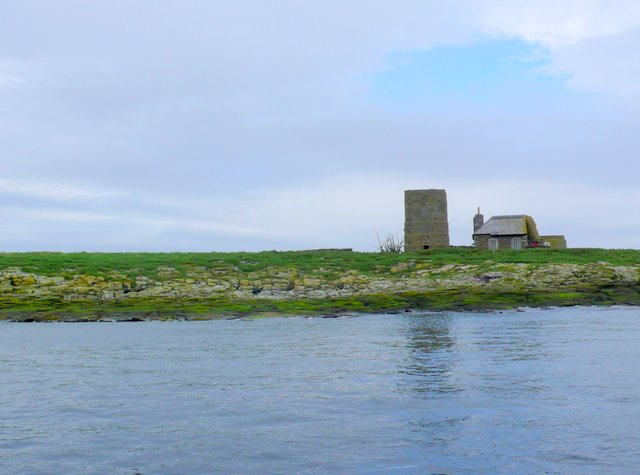 Photo by Nigel Mykura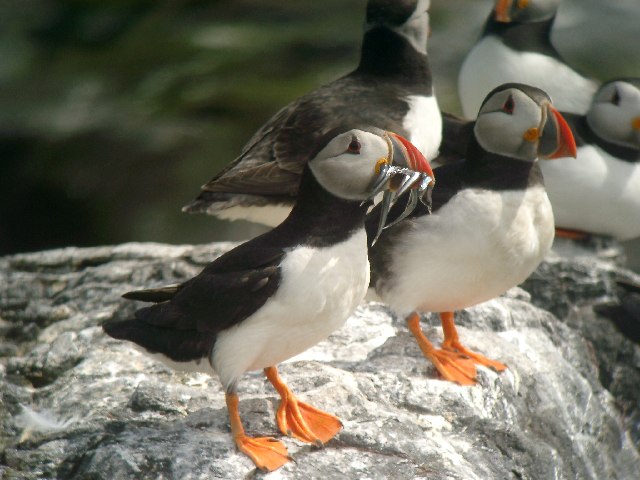 Photo by Hugh Venables

Today large numbers of people visit these two islands, but most go to see the wildlife including the Puffins.
See also:
Farne Islands, Northumberland




Inner Farne Lighthouse, Farne Islands, Northumberland


Longstone Lighthouse, Farne Islands, Northumberland


---
Lighthouse information Grid

Name:

Staple Island Lighthouse, Farne Islands, Northumberland

Current status:

No

Geographic Position:

Grid Reference:

NU237375 or NU237378

Ceremonial County:

Northumberland

Appearance:

Rocky islands well out to sea. Just remains of towers

Map Link:

Get-A-map

Aerial photo:

Staples - Google satellite view

Brownsmans Google satellite view

Other photos:

Originally built:

Staple -1784

Brownsman 1800

Current lighthouse built:

Height of Tower:

Brownsman ruin suggests 12m 39ft

Staple insufficient remains to guess, I have seen it said it was 4m 13ft

Height of light above mean sea level:

Character of light:

Character of fog signal:

Range of light:

Owned / run by:

Getting there:

See Farne Islands, Northumberland

Access:

Tour boats take hundreds daily

Website:

Wiki

Other Useful Websites:

Routes:
Other Relevant pages:

Notes:
Please let us know any other information that we can add to the Grid or page and any errors that you discover. Before making a long trip to any location it is always wise to double check the current information, websites like magazines may be correct at the time the information is written, but things change and it is of course impossible to double check all entries on a regular basis. If you have any good photographs that you feel would improve the illustration of this page then please let us have copies. In referring to this page it is helpful if you quote both the Page Ref and Topic or Section references from the Grid below. To print the planning grid select it then right click and print the selected area.
Please submit information on locations you discover so that this system continues to grow.